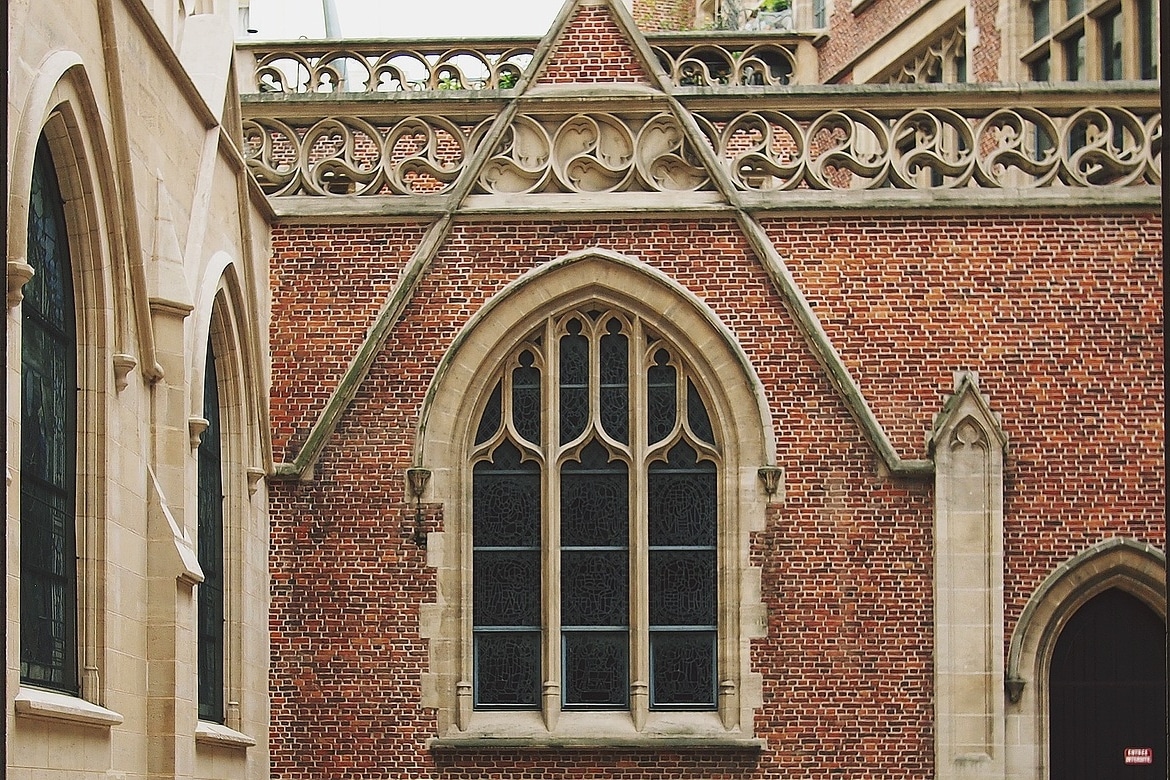 Diocese uses Property Guardians to mitigate empty property risks and generate revenue.
Empty church buildings, whether residential or communal, are particularity vulnerable to the risk of squatting, vandalism, metal theft & unreported maintenance issues. The cost to board up or secure through traditional security guards can run into £10,000's. It also can attract trespassers and become an eyesore for local communities. This diocese chose Property Guardians to reduce their empty property risks & turn what would be a security cost into a revenue opportunity, and the results speak for themselves…
Cost to Property Owner: ZERO
Council's Saving Potential: £120,000 PA*
Security Service Provided: Property Guardians
Contract Duration: March 2016 to August 2017 
Background
Our client, a large East London/Essex Diocese, came to DEX in 2015 with an empty school, situated in the heart of a residential area in Maldon, Essex. The diocese had moved pupils from the school to a more modern building and planned to eventually dispose of the Victorian school and turn it into 8 residential units.
The diocese's current security measures were weekly visits from a local school caretaker. But while the property was going through planning there was concern of forced entry and general vandalism of the premises.
It was decided that Property Guardians could further protect the property from vacant risks and dilapidation, ensuring the site remained in meaningful use whilst giving the diocese flexibility in providing notice for vacant possession.
Activity
DEX viewed the building early 2016 to assess suitability for a Guardian service. DEX prepared a bespoke proposal detailing how it would manage the empty building on a temporary basis until the client required vacant possession.
The document outlined the initial works required to make the building ready for Property Guardians. This included the installation of temporary showers, as well as hot water heaters over sinks, and a few minor remedial repairs throughout. The building was ready for 8 Guardians to move into within 10 days – all costs were covered by DEX Property Management.
Outcome
DEX Property Guardians secured the building for just over 12 months. Throughout that time Guardians ensure the property remained visibility occupied, acting as a deterrent against anti-social behaviour such as; forced entry, vandalism, opportunistic asset stripping gangs, or organised crime all of which can have a detrimental effect on a good area.
Throughout the redevelopment process, DEX Guardians were able to provide constant access to the site, helping to facilitate a more efficient planning and development process. The former school has now been handed back to the diocese and the site has been developed into 8 high end residential units.
Impact
Over the 12 months that DEX managed the site, the diocese were able to help over 15 Guardians find affordable accommodation.
All DEX Guardians sign a licence to occupy agreement, rather than a tenancy agreement. When the redevelopment process was ready to start , DEX were able to hand back the property, fully vacant, within a 28 day notice period.
Securing the empty property for the 12 months using Property Guardians came at zero cost to the diocese. In addition to making significant savings compared to using traditional security, they were able to turn empty property risks into a revenue opportunity.
[button url="https://www.dexpropertymanagement.co.uk/wp-content/uploads/2019/05/Copy-of-Case-Study-Diocese-School-no-costs-.pdf" text="Download Case Study"]