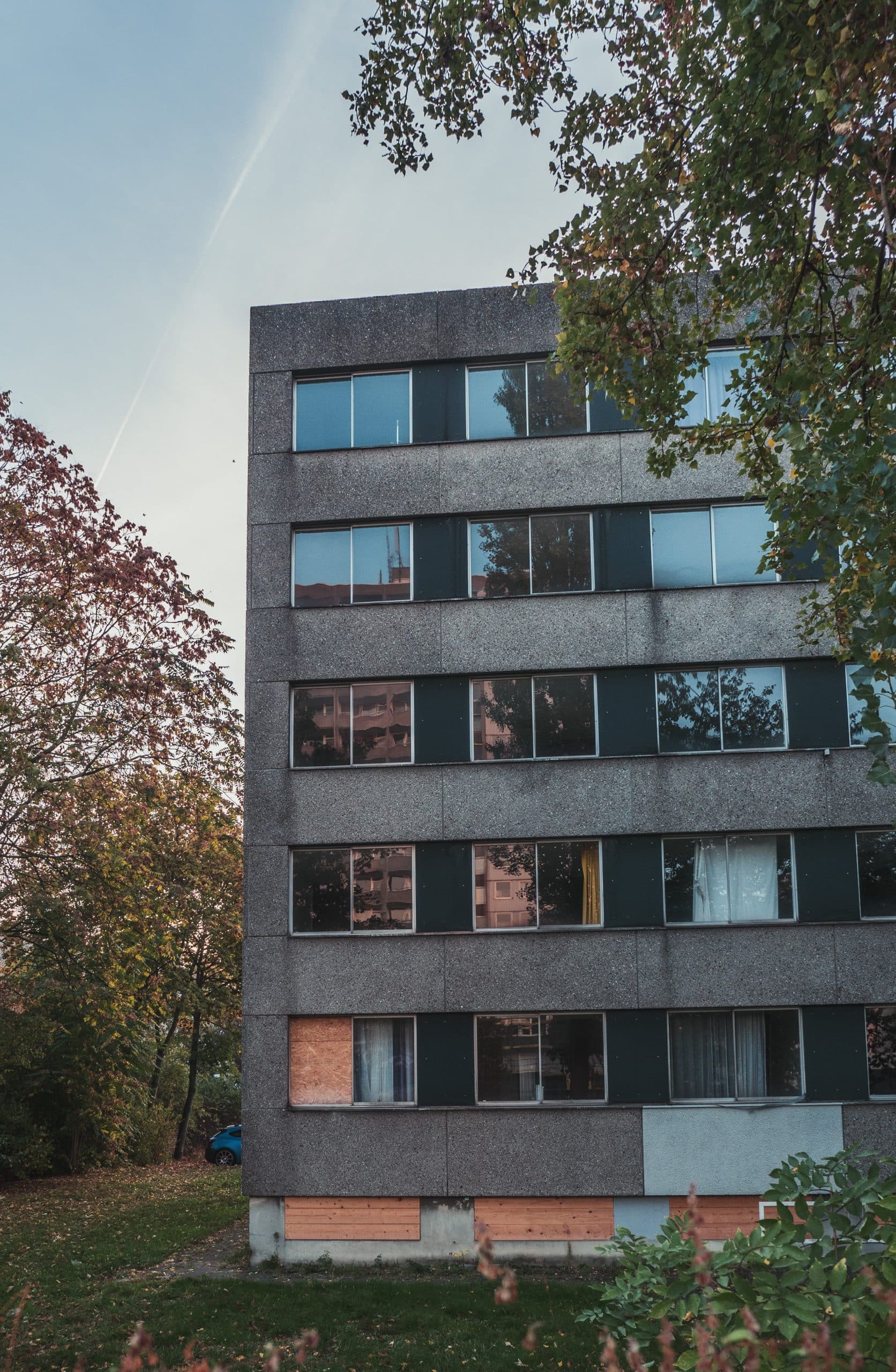 Replacing or developing ageing estates is a complex process. Although the end goal of more efficient, sustainable homes that work better for communities is always worth it in the long run, the process can be a challenging, multifaceted one, often requiring a long term approach.
Supporting clients working within estate regeneration and development programmes has always been an area that DEX Property Management has specialised in.  Over the last decade we have provided solutions to over 50% of the G15 housing associations and 1 in 3 London councils. During this time we have developed a deep understand of the unique challenges these developments encounter and an unparalleled knowledge of how to support clients managing decant projects.
Once an estate is earmarked for regeneration, it's important to manage and balance the 'meanwhile phase' to ensure the estate continues to be a positive and safe place for its remaining tenants and the wider community. As tenants are slowly moved into alternative accommodation, empty or boarded up voids can start to dilapidate or attract antisocial behaviour and even squatters. This can have a hugely disruptive and negative impact on the whole neighbourhood. That's where property guardians are playing an important role;
Property guardians are able to move into empty property and coexist alongside tenants, leaseholders and temporary accommodation households. As units become vacant, property guardians are able to move in, often within days.
Most properties, regardless of their decorative standard, can be turned into habitable spaces for property guardian to live and thrive in. As long as the property meets minimum requirements and has access to running water and electricity, the rest will be provided, often at zero cost – decorating, white goods and even installing temporary kitchens or bathrooms.
All extensively vetted, guardians are socially responsible and reliable individuals who fully understand the responsibilities of caring for and maintaining empty properties. Guardians give voids a meaningful, meanwhile use. They keep areas safe and bring life to local neighbourhoods. In return guardianship provides an affordable, safe and often central housing solution for our guardian community.
As well as providing a cost-effective way to keep vacant property secure, property guardians also provide clients with a revenue opportunity. Instead of having to pay to secure void units, money back is often paid for each guardian in situ.
Finally, guardians fully understand their flexible living arrangement, so when it's time to hand the property back, they provide vacant possession in just 30 days. Many of our guardians have been with us for many years and we always help them move on to care for their next property.
To find out more about how guardians could help you with your next project contact us on propertyowners@dexpropertymanagement.co.uk or click here.