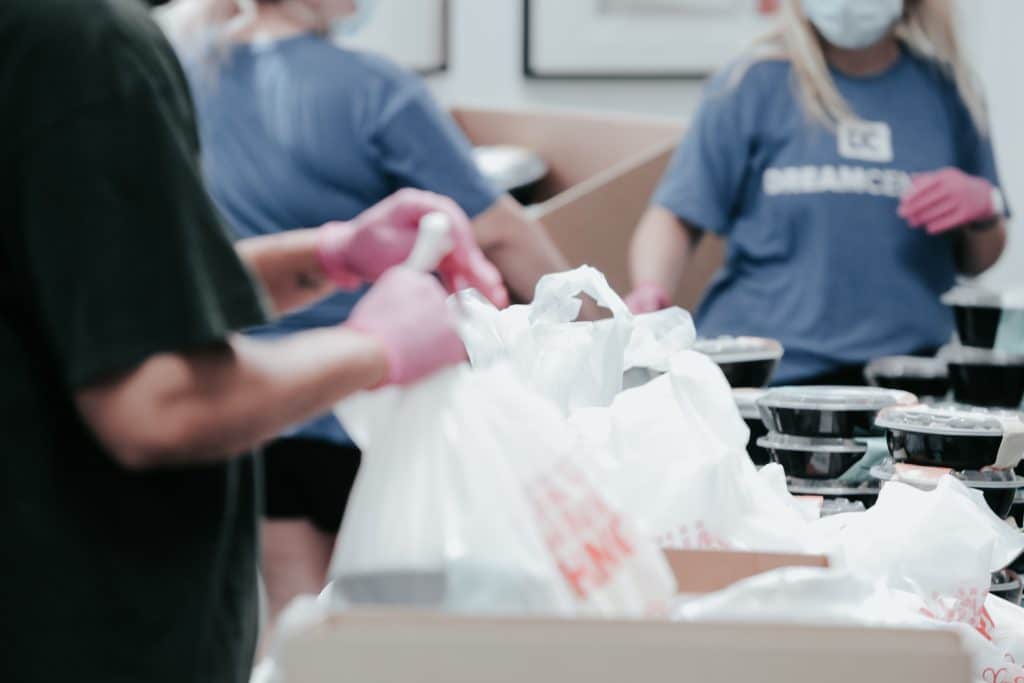 The challenges of homelessness and housing instability become even more pronounced in communities across the autumn and winter months. As a Property Guardian, you may have a particular interest in helping those experiencing homelessness or housing insecurity and one of the most direct ways to volunteer in your local area is by reaching out to community organisations and charities. Many of them are constantly in need of volunteers to support various initiatives, from food banks and shelters, to donation collections.
Acton Homeless Concern is dedicated to providing support and assistance to homeless and vulnerable individuals in Acton and the surrounding areas. They offer services such as hot meals, clothing, and access to medical care.
Hackney Night Shelter provides shelter and support to homeless individuals during the cold winter months in Hackney. Volunteers play a crucial role in operating the shelter, offering warm meals, a safe place to sleep, and access to vital services. 
Homeless Action in Barnet (HAB) is committed to tackling homelessness in the Barnet area by offering shelter, support, and essential services to homeless individuals and those at risk of homelessness. 
The Ilford Salvation Army provides a range of services to support vulnerable individuals and families in the Ilford community. These services may include food assistance, clothing distribution, and access to guidance and support. 
The Isle of Dogs Food Bank is dedicated to providing food assistance to individuals and families in need in the Isle of Dogs area. 
The 240 Project is committed to providing support and assistance to vulnerable individuals facing homelessness and housing difficulties in and around Notting Hill. 
Remember that volunteering is not only about giving; it's also an opportunity to learn, grow, and connect with like-minded individuals in your local area. By getting involved in volunteering, you can enhance your sense of community and make a meaningful impact while enjoying the benefits of property guardianship with Dex Property Management. So, whether you have a few hours a week or a full day to spare, there are countless ways to contribute to local community life. Get started today and be part of something greater than yourself!
At Dex Property Management, we're delighted to support and facilitate your journey into volunteering within your local community. If you have any questions, need assistance or would like to share your volunteer experiences with us, please don't hesitate to get in touch.