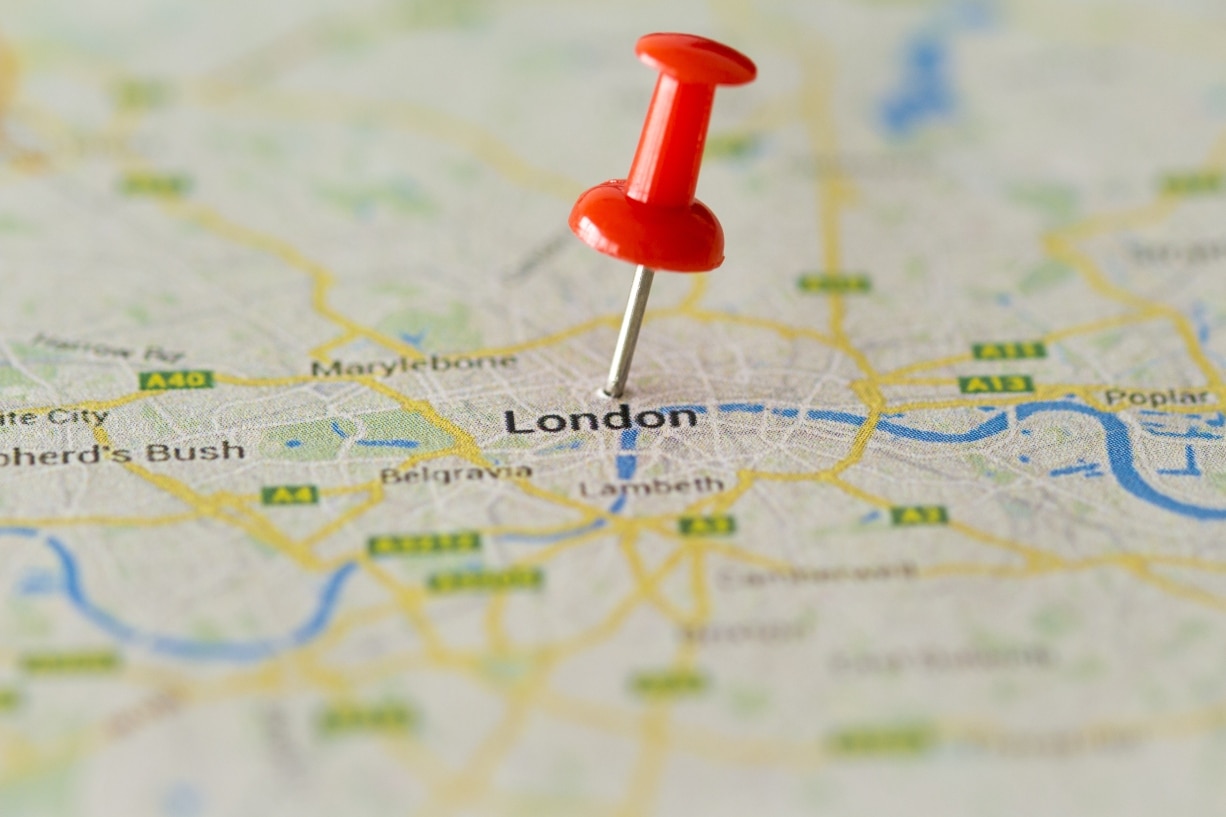 Revealed: The London hotspots where Property Guardians are saving up to 60% on monthly accommodation costs
It's no secret that rising accommodation costs in the UK's capital have long been pricing millennials, keyworkers, and first time buyers saving for a mortgage out of London. Many are moving out of the capital to Kent, Surrey and the surrounding areas, but what's the alternative?
Recent research by DEX Property Management reveals that one solution could be living as a Property Guardian. With shops and public buildings closing at an alarming rate, disused properties are being transformed across the city into habitable living spaces in some of London's most sought after postcodes. Property guardians pay a licensing fee as opposed to a traditional rent in order to live in empty residential or commercial properties. In return, they help to keep buildings secure and deter antisocial behaviour and squatters in London communities.
Property Guardianship allows people to live affordably in some of the UK's major towns and cities where they otherwise could not afford to live in a central location. This has enabled first time buyers to save and many workers to live close to where they work, removing the costly commute to the capital.
Key Findings*
In popular Camden, individuals can expect to pay up to 50% more on their average monthly housing cost than those living as Property Guardians.
In Greenwich, the average Property Guardian saved 49% on their monthly room price.
One of the largest savings found by DEX was in business district Canary Wharf, where those living as part of a Property Guardianship Agreement were found to save up to 61% on the cost of accommodation.
[button url="https://www.dexpropertymanagement.co.uk/wp-content/uploads/2019/07/DEX-Infographic-AW-copy-Final.pdf" text="Click for Infographic"]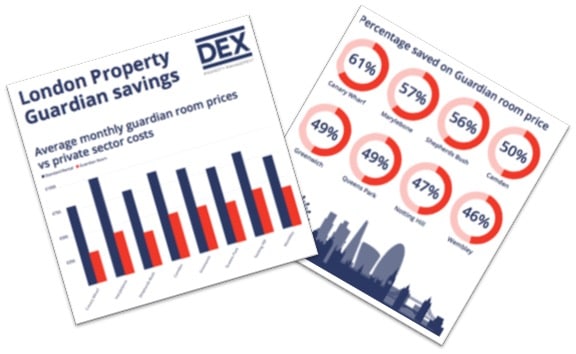 *Average cheap rent London rental room prices from Spare room. Guardian prices from industry research conducted by DEX Property Management